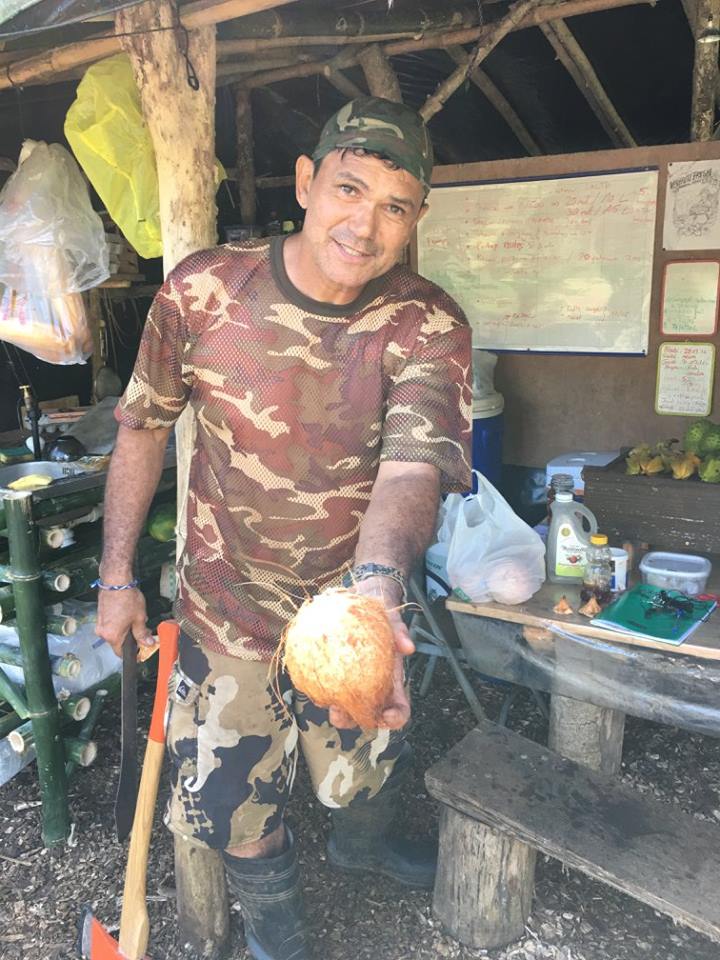 Si vous souhaitez nous aider et apprendre la permaculture, contactez nous par mail. Vous êtes les bienvenus, WELCOME. (accueil de 15 jours-3 semaines)

Les stagiaires peuvent rester 3 mois sur place. Interns can stay 3 months.
Pour visionner la vidéo WWOOFING réalisée par Nicolas, volontaire pendant 3 mois, cliquez  ci-dessous !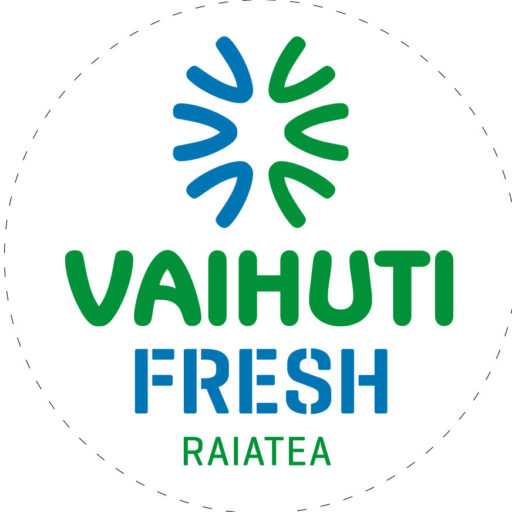 Help would be welcomed for the nursery (more than 1500 young trees, many more veggies and herbs seedlings), the planting and compost processes, beekeeping, construction of new structures, carpentry, maintenance of existing structures, and to generally improve the quality of life at the farm. We are hard workers, so the farm may not be the best place for people looking for holidays in the sun...
Polynesian culture is really vibrant in the islands. Exchanges with the local population and our Tahitian permanent workers will expand the knowledge of the local culture, and make it an unforgettable trip in French Polynesia. On top of this, travelers can learn about permaculture, and particularly tropical agroecology, and develop their farming skills. We do not consider permaculture as an esoteric way of life, but more like a design science to implement durable production ecosystems.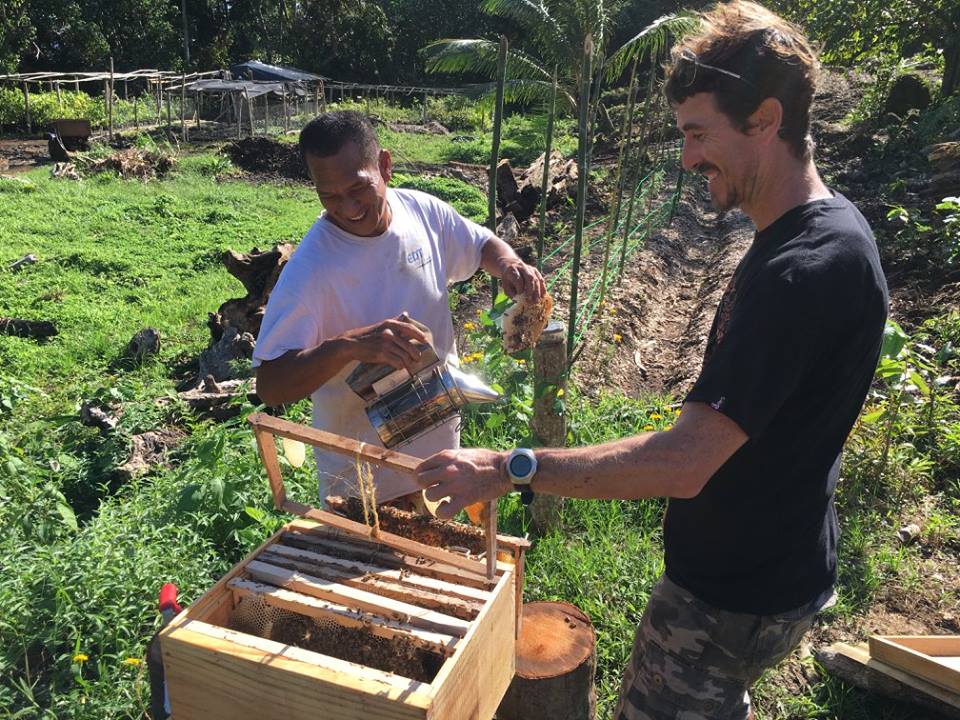 We are approx. 40 min away from Airport and town (but the lagoon is 5mn away!). There is 'Le Truck' (local bus) for transportation, and the farm truck can pick you up on arrival and drop you in town on departure.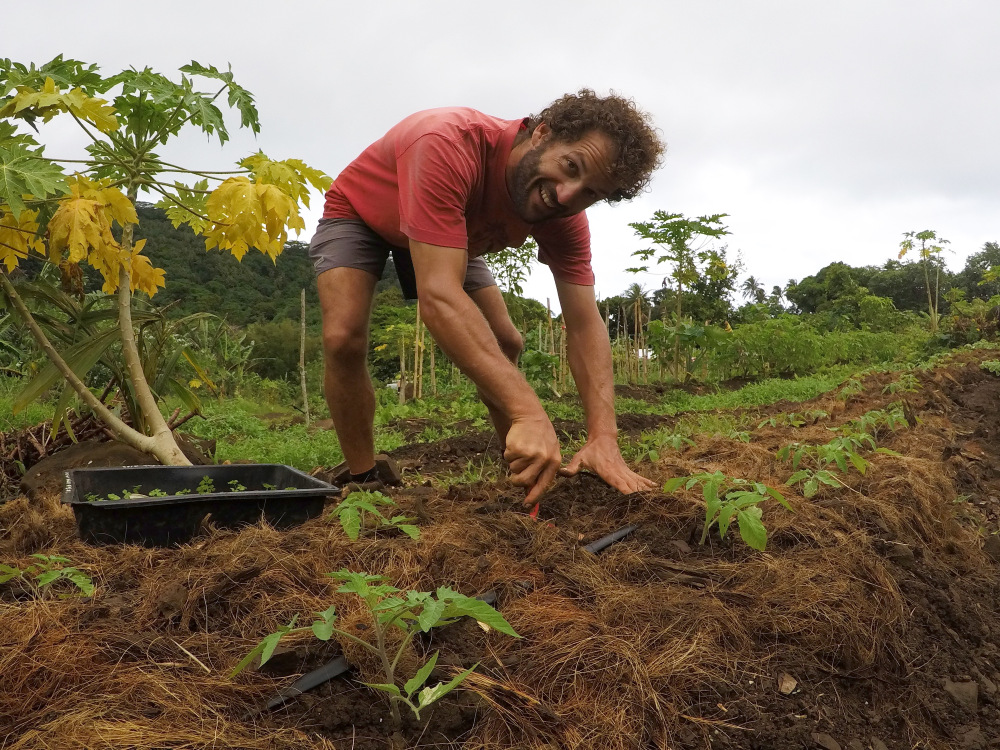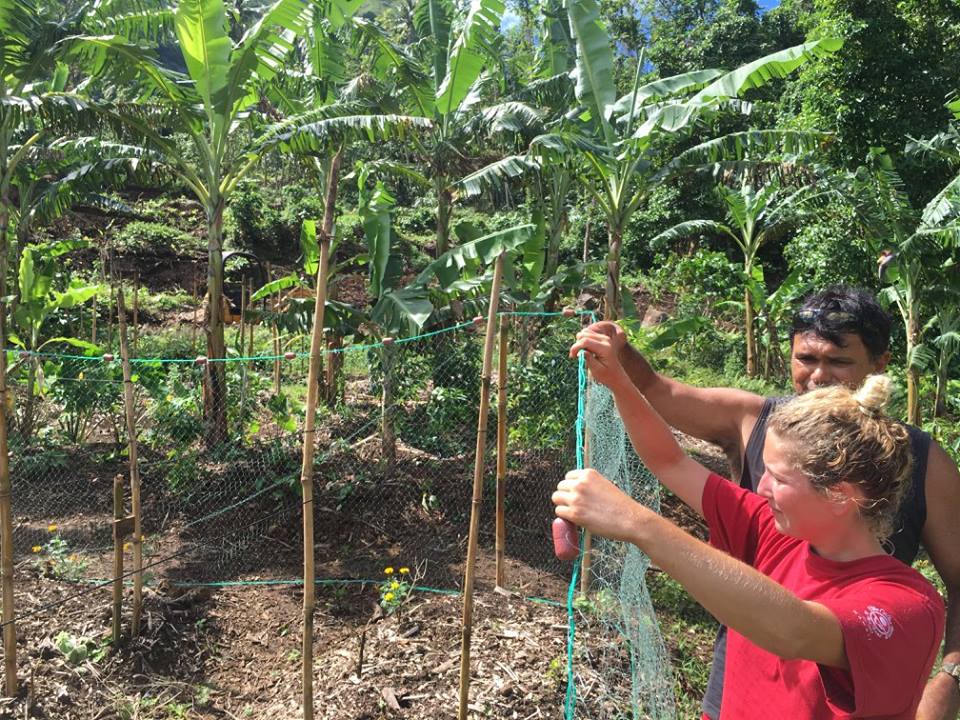 Accommodation is really basic (it's a farm!), but there's everything needed to cook your own food, clean running water (no warm water... it's Tahiti !), beds, solar energy, fridge, washing machine, fan, lighting at night, etc. in the newly built structure. People looking for a clean, nice and tidy house, please refrain...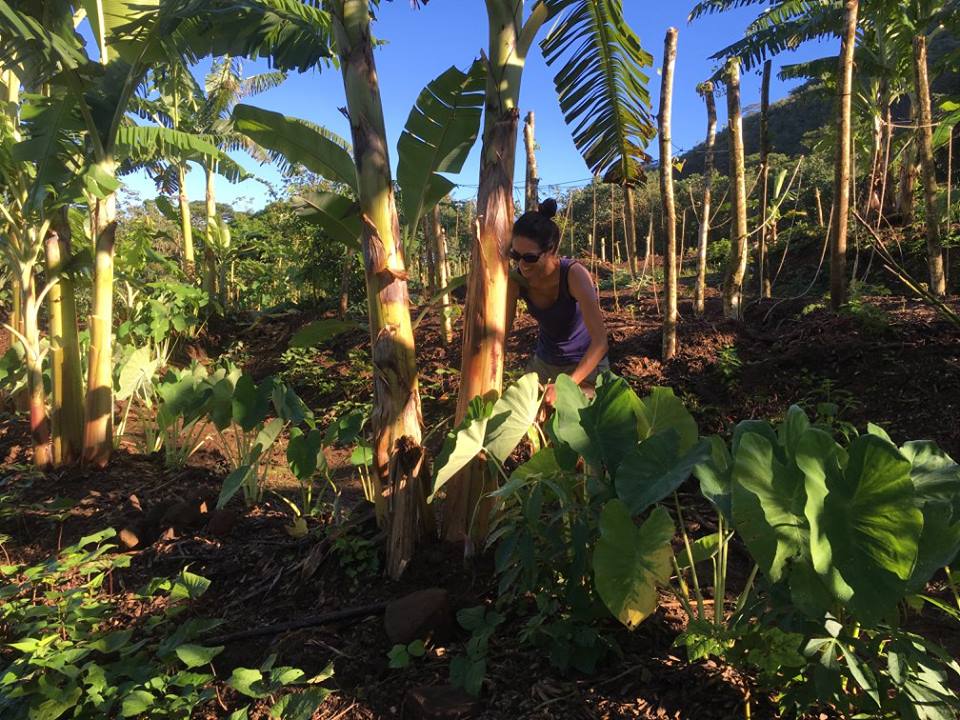 People looking for nature and adventure, please come over! It's a remote and wild Eden place!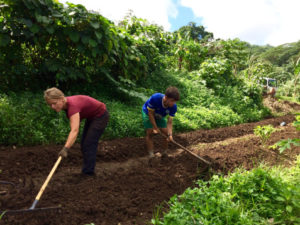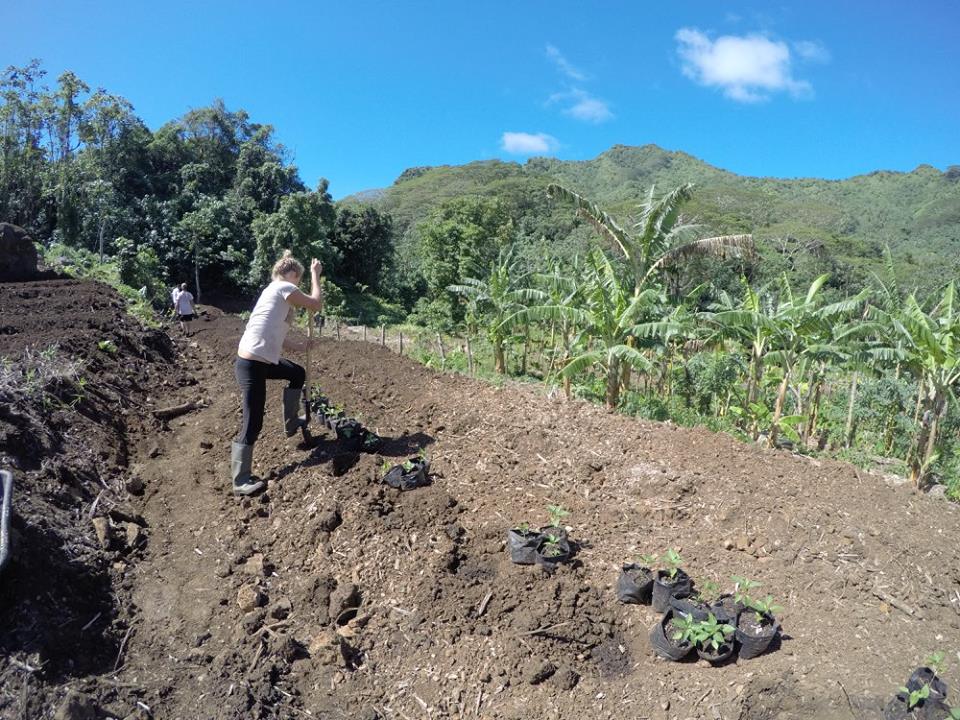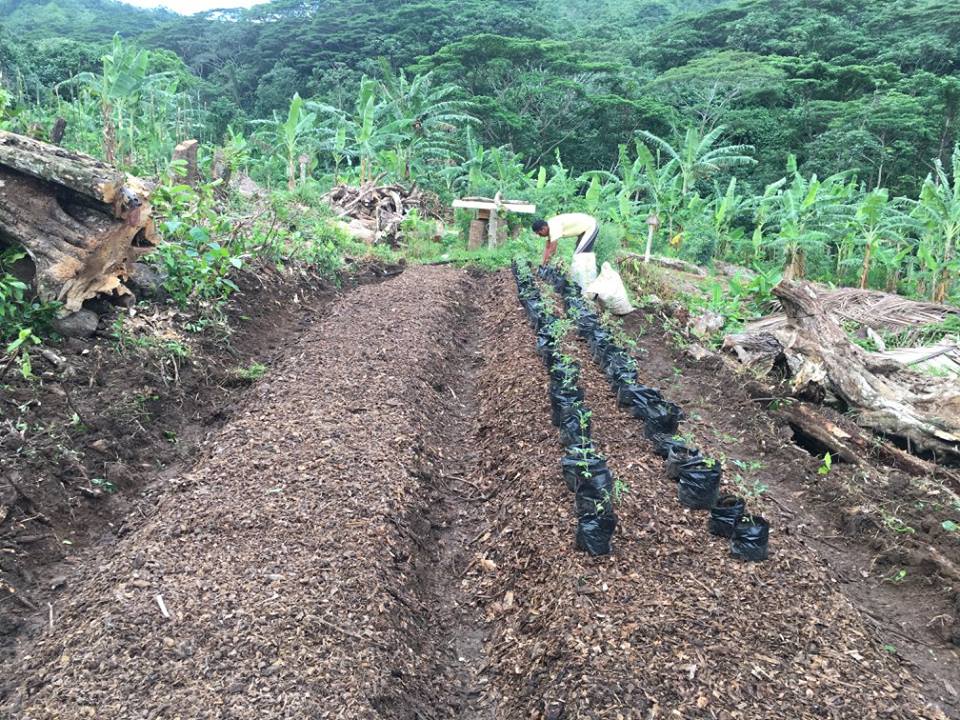 When you sleep/work at the farm, food is free and provided by the farm and we buy food that we don't have at the farm (rice, fish...). On weekends, you may want to visit other places. You will then have to pay for your own food.
Since we're in the tropics, no need for warm, insulated structure, but at the same time you'll experience to leave really close to nature. There's no dangerous animals, but mosquitoes can be an issue. Bring your mosquito nets!
Bring a sleeping bag or a light blanket (it's pretty warm here), and a mozzie net. If you have the opportunity, bring also your working shoes (gum boots or work boots). Long sleeve T-shirts for colder nights and hot sun during the day, and work pants are a good option.
As far as products that you may bring (personal use), please keep in mind that all the site is organic, so please buy organic soap, shampoo, etc.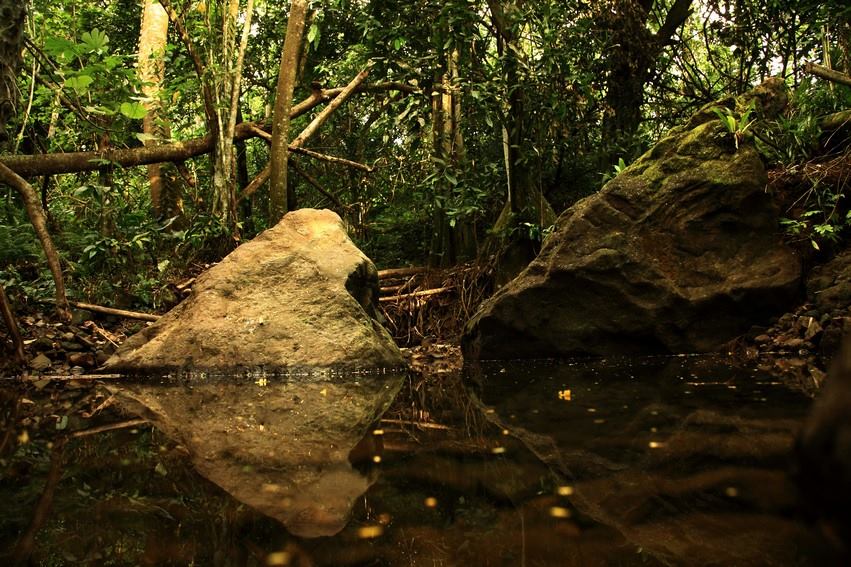 TRAVEL: For visas, check with your french embassy. You may have to apply for a long term visa if you stay more than 6 months.
There is only one airport in Raiatea, you will have to fly to Tahiti before, then hop on an interisland flight to Raiatea (around 300$).
You can take one of the 2 interisland boats (Taporo, or Hawaikinui) but you need to book in Tahiti 2 or 3 weeks before, there are only 12 places, for one night of trip. (around 20$)
SAS SNP HAWAIKINUI contact  : fret@snp.pf    -  Tél: 40 54 99 54
Please feel free to ask any questions, we'll do our very best to answer them ASAP.
Amazing experience... We spent 1 month 1/2 in the farm. We didn't know anything about permaculture before but we learnt a lot with all the team. Positives vibes all time, fruits and vegetables from the farm at meals, real occasion to meet great people. If you need to connect with nature, share local life, another way to discover Raiatea, for sureit will be a good experience.
We will be glad to be back as soon as possible to see how the place have grown....
Thanks again, you've made our time in Polynesia unforgettable!
Left by Workawayer for host
I spent one month at Vaihuti, and it was an unforgettable experience!! Being the only volunteer there during my stay, it did get a bit lonely sometimes, but the guys there were always nice and friendly, teaching me some Tahitian and even showed me around the island. The work was not too hard, and the abundance of fresh organic fruit and veg definitely made it all worth while 🙂 Thank you Thierry, Paul, Taniera, Robert and Joel for the wonderful memories in Raiatea! I can say I've stayed in the most beautiful country for a month and I wouldn't change anything! Maururu!!
Laissé par une volontaire pour un hôte
What an experience !!!! I can't thank the team enough for all these fantastic moments shared. I recommend this place to anyone envious of a unique experience, in a place full of Mana and positive vibes. Do not hesitate, enjoy the experince this place without waiting. Thanks Thierry, Paul, Taniera and all the family. At the next !
Left by Workawayer for host
An unforgettable and rewarding experience with authentic, passionate and generous people who lead a nature friendly, ambitious and exciting project!
Thanks to Thierry, Paul, Taniera, Tania and all the others.
Left by Workawayer for host
I can't even describe how grateful I am for this amazing experience! I spent one month on this Fresh farm. During this time, I had the opportunity to learn so much about permaculture, meet a lot of great people (both volunteers from abroad and locals), discover beautiful island of Raiatea and surrounding, and improve my French! The locals were really nice, we made several trips to the motu (small island) on a boat, we prepared the delicious Tahitian meals together, and so on. It's true that the accommodation is really really basic, but we survived 🙂 I wish I could have stayed longer and I hope I will be back one day (at least as a visitor to see the new development on the farm). I wish you all the best!
Mauruuru, Lucia
Left by Workawayer for host